---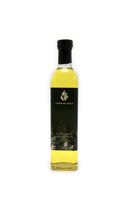 Sunflower oil is hailed as a heart-healthy oil that is chock-full of mono- and polyunsaturated fats and high in vitamin E. It has a higher smoke point than olive oil, which makes it ideal for frying. It can also be used as a replacement for butter or added to bread or pizza dough to pump up the flavor.
About Carolina Gold:
Carolina Gold Oil is a family-owned and operated business. Their crops are grown and processed in the coastal plains of eastern North Carolina. R. Britt Farms is located near the small town of Harrellsville, North Carolina in Hertford County. Family owned and operated since its purchase by Franklin Pulaski Britt in 1910, the original house still stands and is home to the Britt family 107 years later. The fifth generation of Britt's currently farms the land.